Karfuś
A magazine for employees of the head-office and the network of Carrefour shops in Poland, issued quarterly. It communicates company strategy, informs of the initiatives of HR department and on social responsibility of business, teaches company culture and supports internal communication in the Group. It presents shop teams and profiles of employees with particular professional achievements as well as actions and campaigns for customers.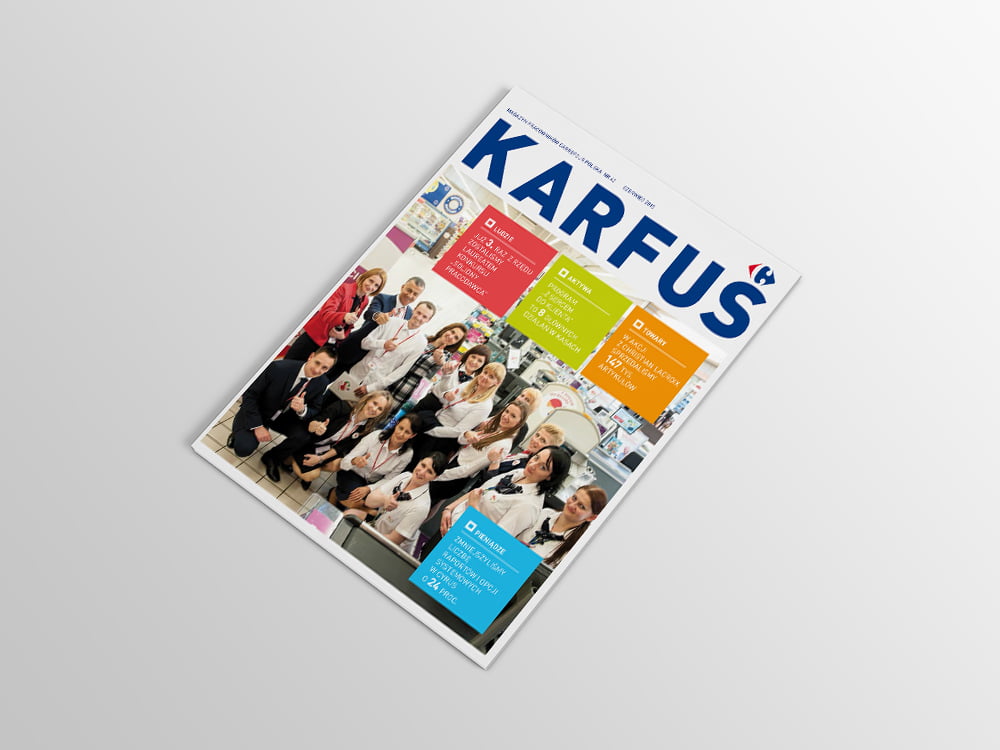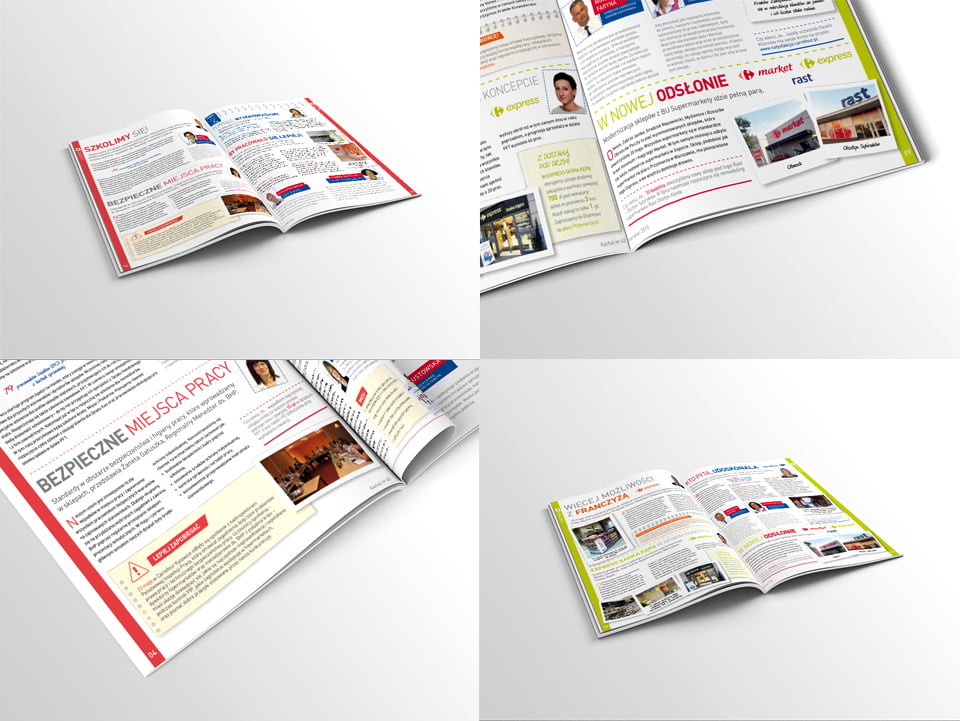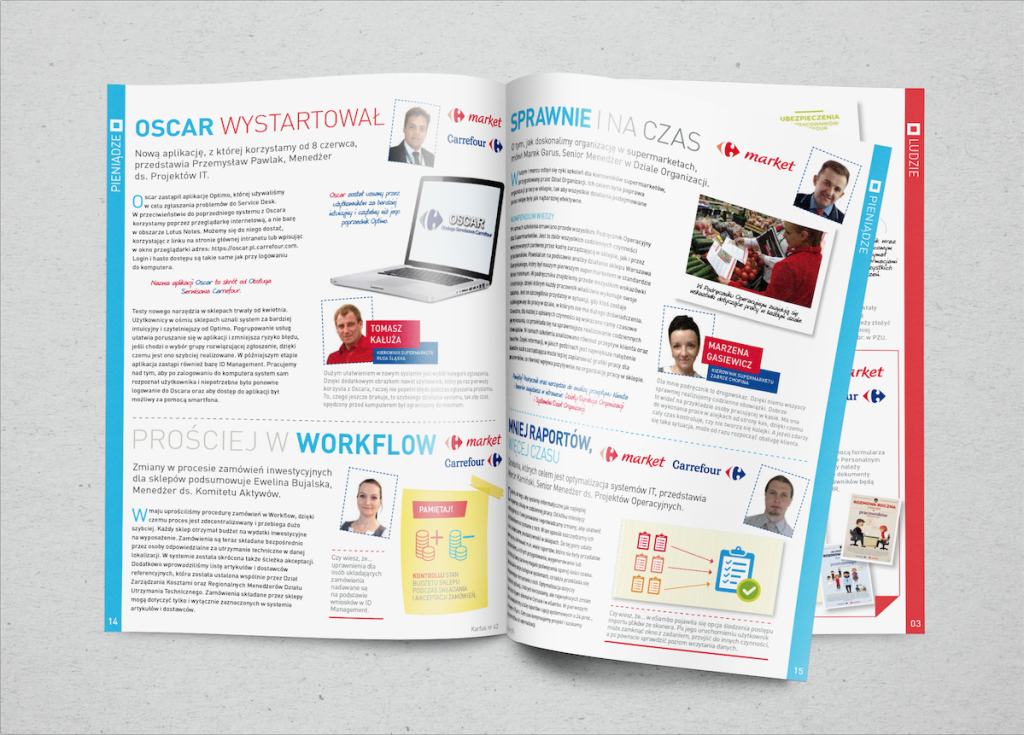 Welcome to Carrefour
A publication which presents Carrefour as an employer; it is addressed to company new employees. It is a guide, which presents most important issues from the point of view of an employee including: perspectives of development, terms of employment and remuneration, benefits and safety.