Manuals
Manuals for baristas have been created in co-operation with company HR department. They present the rules of operation of the company and its culture, work in Costa Coffee cafe net, the art of making coffee and characteristics of the industry.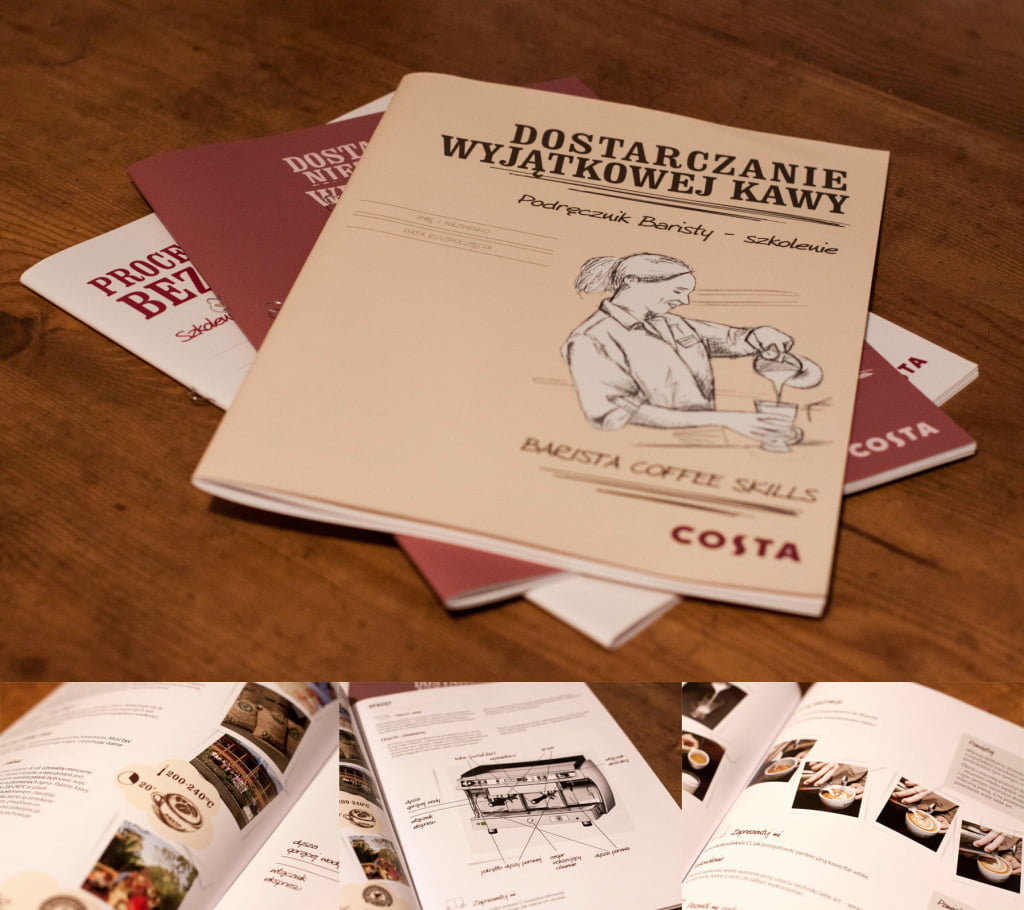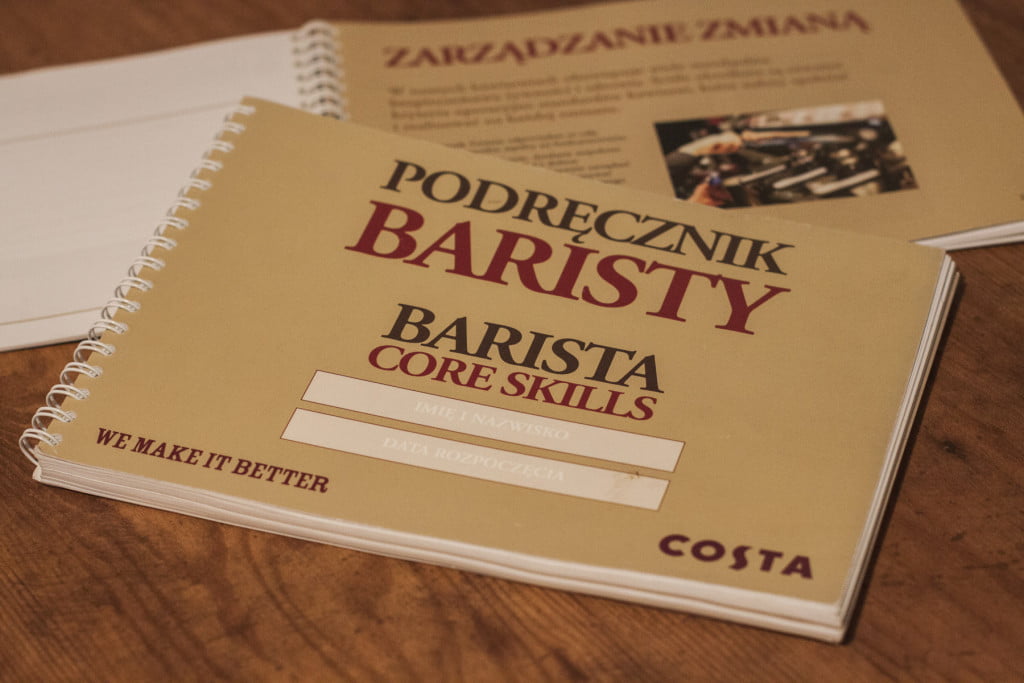 Guides
'Recruitment guide' and 'ABC of a cafe manager' are publications, which help the managers in the process of taking on the most valuable employees and present the recruitment process step-by-step.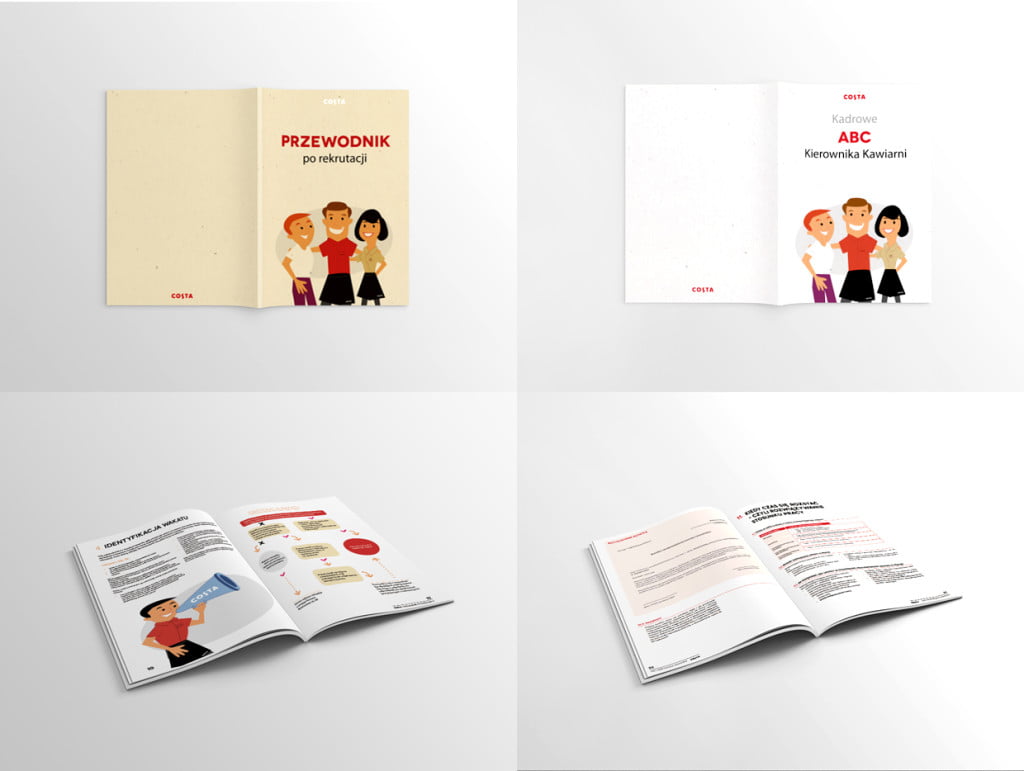 Ethical code
This is a document implemented in the whole Whitbread Group, which determines the rules of proceeding in relation to guests, providers and shareholders and presents work standards.  It shows the most important company values and helps employees to take the right decisions in their everyday work.