Child nutrition guide
A guide on nutrition of children above 6 months of age, created for Bebiko brand, designed as a brochure. Apart from most important information on feeding it provides also information on where one can search for the necessary information and additional support.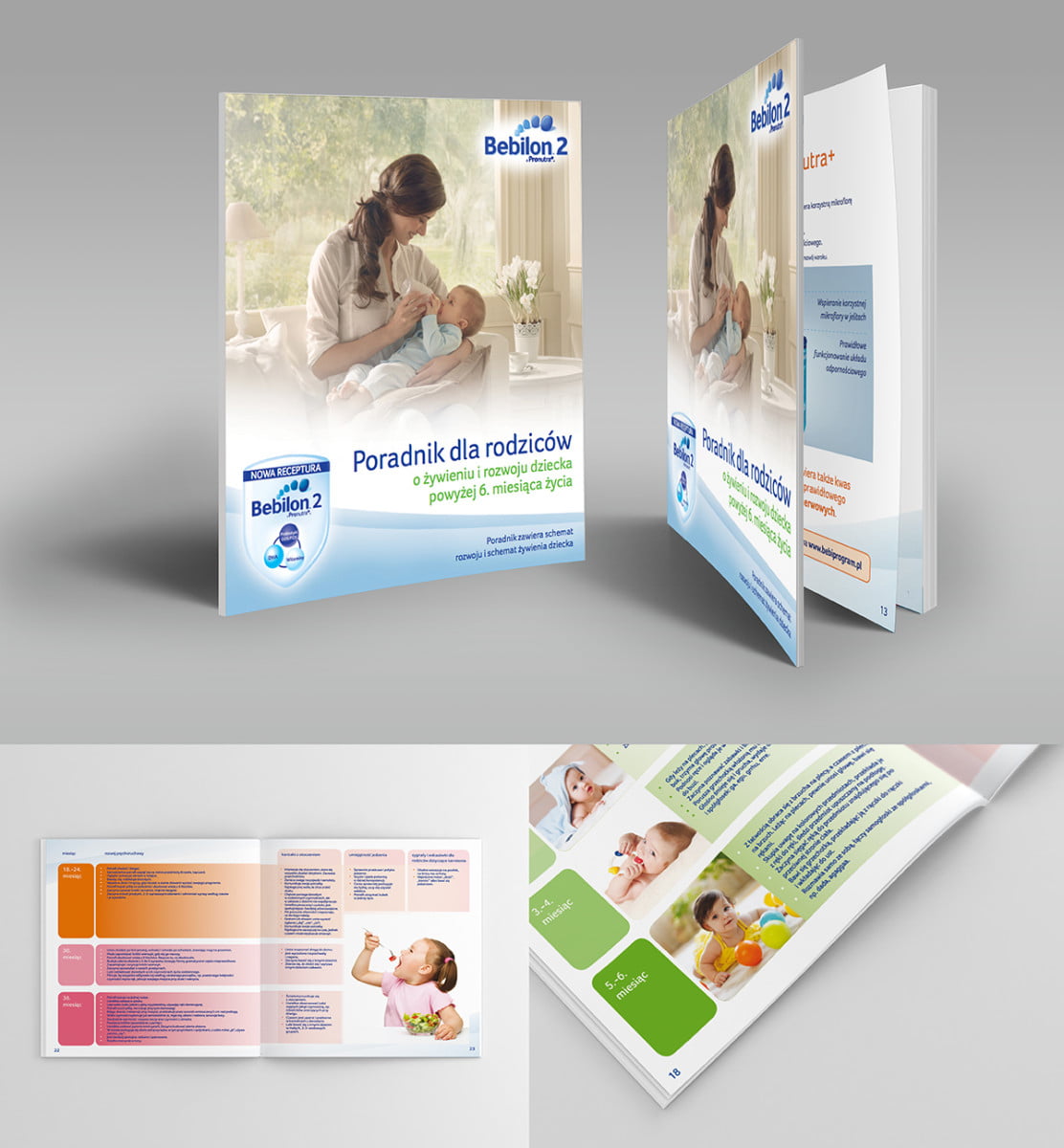 Guide for moms
A breast-feeding guide of Bebilon brand designed in a form of a printed brochure and an interactive PDF file. It answers many questions, which accompany young moms. It provides most important information on feeding and on where to search for the necessary knowledge and additional support of BebiProgram.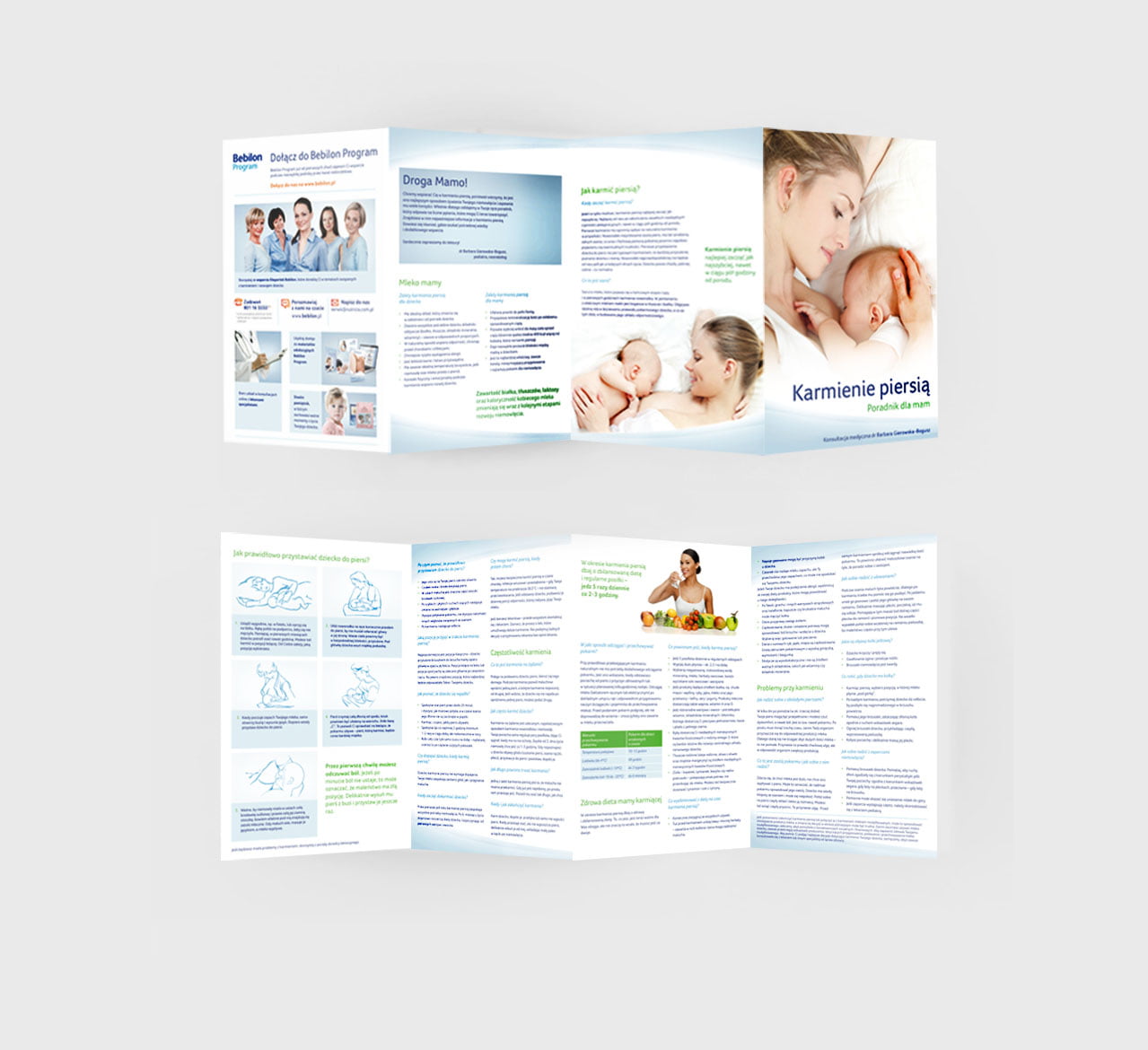 You and Me. Together through changes
A printed brochure created for Bebiko brand in a form of a diary; it refers to BebiKlub, a communication platform for pregnant women and mothers with children up to 36 months of age with presentation of the following issues: changes in nutrition, changes in development, changes in mom's life, changes in relations.
InForMe